Safe, Supportive and Successful Schools Step by Step - (Planning Guide)
from the National Clearninghouse on Supportive School Discipline
---
School Safety Highlight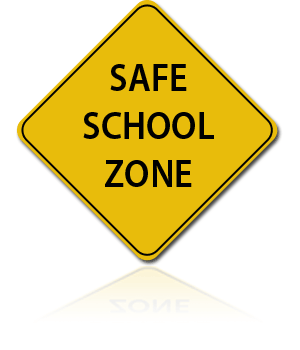 HB 2684 Training
School Resource Officers, Police Officers, Administrators
Region 4 and Klein ISD Police Department announce upcoming opportunities for mandatory training required by House Bill (HB) 2684. This legislation requires training for School-Based Law Enforcement (SBLE) Officers or School Resource Officers (SROs) in districts with 30,000 or more students. The training addresses the following topics as required by law:
Child & adolescent psychology
Positive Behavioral Interventions & Supports (PBIS), conflict resolution techniques, & restorative justice techniques
De-escalation techniques, techniques for limiting the use of force including limiting the use of physical, mechanical, & chemical restraints
Mental & behavioral health needs of children with disabilities or special needs
Mental health crisis intervention
Session Details are as follows:
Dates:
July 12–13, 2016
Session ID 1233900

November 1–2, 2016
Session ID 1233902

Time for all sessions:
7:00 a.m. to 5:00 pm.

Location for all sessions:
Klein ISD Police Department
7407 Louetta Rd.
Klein TX 77379

This training is also open to SBLE officers or SROs in any school district or agency working in schools regardless of size, as well as school district/campus administrators working with officers on their campus. Officers who attend the training are eligible for 20 hours of TCOLE credit.

To register, visit www.esc4.net and enter the Session ID in the Search PD field. If you have any questions, please contact Shelley Garza at 713.744.4433 or shelley.garza@esc4.net.
Indicators of School Crime and Safety: 2015
A joint effort by the Bureau of Justice Statistics and National Center for Education Statistics, this annual report examines crime occurring in schools and colleges. This report presents data on crime at school from the perspectives of students, teachers, principals, and the general population from an array of sources--the National Crime Victimization Survey, the School Crime Supplement to the National Crime Victimization Survey, the Youth Risk Behavior Survey, the School Survey on Crime and Safety, the Schools and Staffing Survey, EDFacts, and the Campus Safety and Security Survey. The report covers topics such as victimization, bullying, school conditions, fights, weapons, the presence of security staff at school, availability and student use of drugs and alcohol, student perceptions of personal safety at school, and criminal incidents at postsecondary institutions.
Read more about this annual report


Implementing Senate Bill 393: What Texas School Districts Need to Know
SB 393, which added a new subchapter to the Texas Education Code, addresses criminal procedures involving the issuance of citations, sanctions, and prosecution of students for Class C misdemeanor offenses on public school grounds. Under SB 393, a school district may develop a system of graduated sanctions that the school may require to be imposed on a child before a complaint is filed; or, if the district chooses not to adopt such a program, a complaint may be filed with the local juvenile court, which can then issue a citation if it is deemed appropriate to do so.
Read more about implementing SB 393.
TEC 37.0831: Addressing Dating Violence Among Youth
As a component of district planning and decision making, Texas Education Code §11.252 requires districts to implement improvement plans that aim to enhance student performance, both academically and socially. Through adoption of §37.0831 in 2007, the Legislature added to the list of special program requirements in §11.252, mandating that districts put into practice a dating violence policy.
Read more.
---
Upcoming Trainings
Are you dealing with multiple school safety issues and struggling to address all of them effectively? Do you lack resources and have problems getting the support you need? If so, this summit is for you! The Texas School Safety Center, in collaboration with education service centers, will be hosting free school safety summits. Through participation in small group discussions, interactive learning, and brainstorming activities, participants will learn about current trends, best practices, and legislation on various topics such as bullying, internet safety, substance abuse, emergency preparedness, and more. For more information on upcoming School Safety Summits, please contact Cynthia J. Arredondo at
cj19@txstate.edu
or visit the
TxSSC Events Webpage
.
---

Helpful Links: